Player Profiles
View All Profiles

Bryce Crawford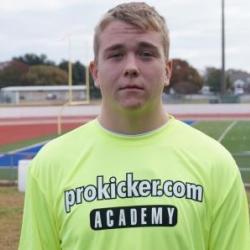 Measurables
Height: 6'4
Weight: 220
References
Bryce Crawford is a senior at Frisco Heritage High School in Frisco, Texas in the 2014 season. The head football coach and Athletic Director is Che Hendrix. His phone number is 469.633.5970 or 817.706.2268. Bryce will graduate in May of 2015. His current GPA is 3.85. He received a 25 on the ACT exam.
Kicker
Class of 2015:
Career Overview
Bryce made the Junior Varsity as a freshman and has been on Varsity since his sophomore year. He was the First Team All District Punter for 9-4A as a junior. He was also the Second Team All District Kicker as a junior.
This season through 11 games, Bryce has had 23 punts, his punting average is 44.52 yards; with a season long punt of 66 yards. He has a 100% average on 53 PAT's. He has made 10 field goals with a season long of 47.