College Recruiting for Kickers, Punters, and Long Snappers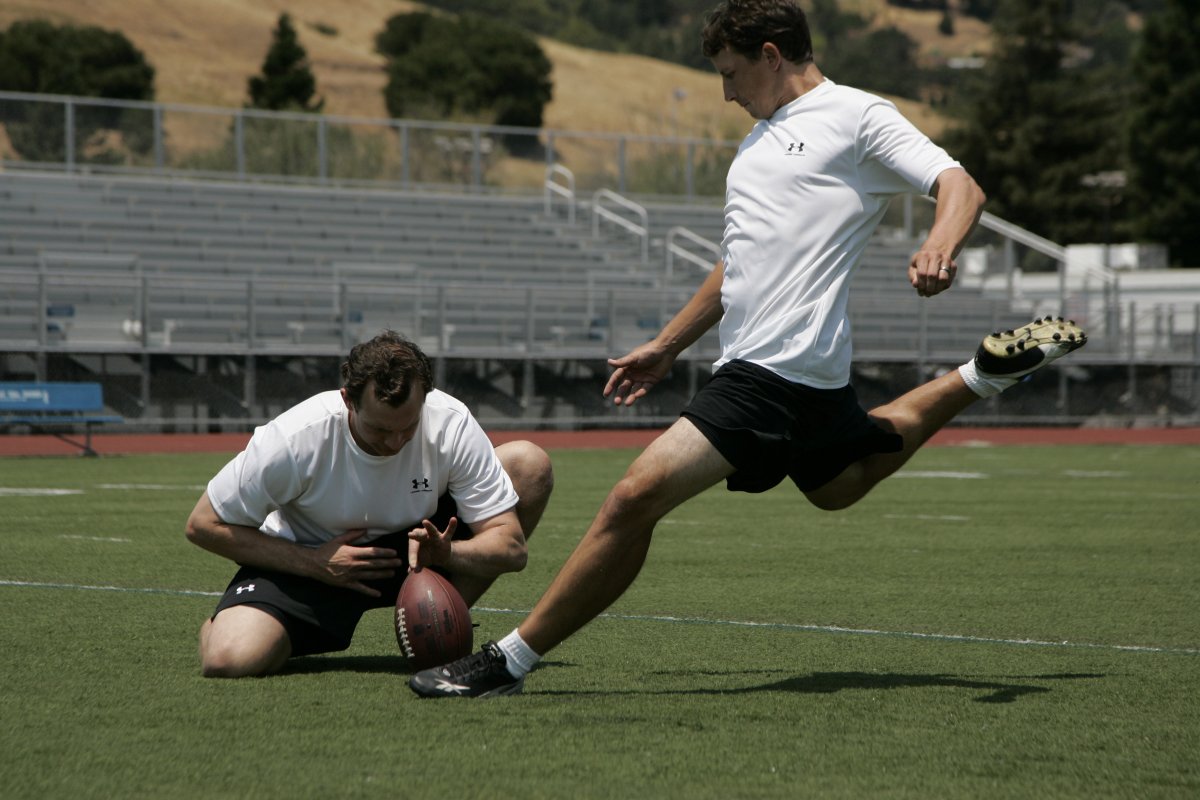 College coaches desperately need to find kickers, punters, and long snappers
College coaches desperately need the ability to find kickers, punters, and long snappers right in their own recruiting area as well as on the national level. By strategically placing kicking, punting, and long snapping training camps in cities that represent every major geographical region in the country athletes have the opportunity to be included in a competitive platform that will enable them to continue their skill development and at the same time gain national recognition.
Ray Guy / Prokicker.com provides nationwide training opportunities
Ray Guy / Prokicker.com has year-round training opportunities across the U.S. With over 50 comprehensive kicking, punting, and snapping camps annually—more athletes have an opportunity to train with football's best instructors, develop their individual technique, and promote their athletic skills. This instructional format does more than maximize participation on the national level; it enables a true measure of talent by canvassing the entire country from coast to coast and identifying the most credible prospects in football. Individual performances will simply gain more attention and prestige by truly competing with the nation's finest athletes.
College sponsored Kicking and Long Snapping camps
Athletes who only attend "college" sponsored kicking camps or tryouts dramatically minimize their recruiting opportunities. This approach to recruitment is generally misleading and extremely rare in producing scholarship offers. In this setting it is very common to find numerous other prospects present due to the encouragement of the very same "glowing" letter of invitation. Every athlete needs to know that college coaches will offer a scholarship to whom they believe is the "best" prospect available - it makes no difference whether you attend their camp or not. They just want to find you. And if you are fortunate enough to somehow "gain their attention" during a visit you will only be known by the coaches at that particular college. They simply will not share your information with other schools.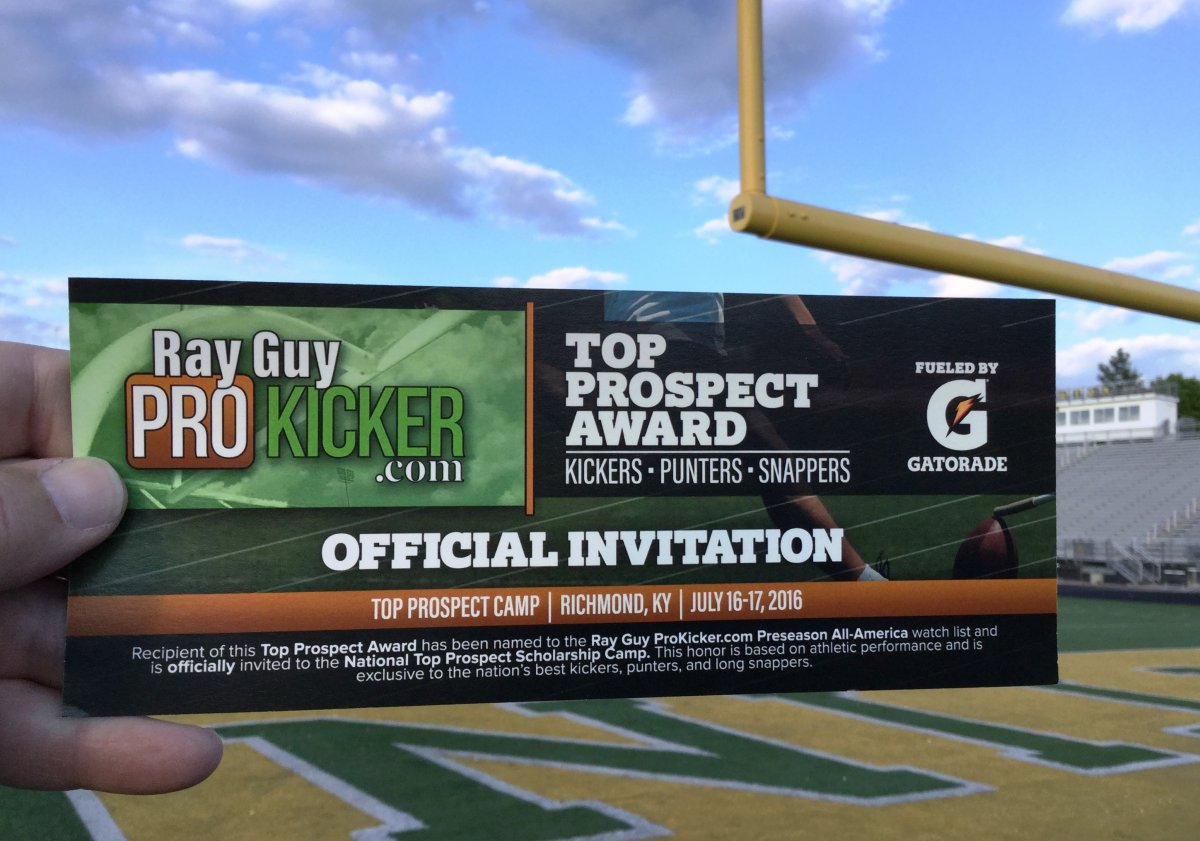 Kickers, Pu
nters, and Long Snappers gain a tremendous recruiting advantage with Ray Guy / Prokicker.com
Ray Guy / Prokicker.com can help athletes gain a tremendous recruiting advantage by providing every college football coach with immediate internet access to their scores and "ranked" position. Our ranking system is simply the most comprehensive listing of credible kicking, punting, and long snapping prospects in American football. This innovative technology simply allows more coaches all across the country to be aware of each athletes strengths and capabilities. Kickers, punters, and long snappers can dramatically increase their recruiting opportunities as well as increase the "leverage" they deserve in making their decisions.
No one in American football has a more innovative and immediate rankings system than Ray Guy Prokicker.com. No one. At anytime a kicker, punter, or long snapper can take advantage of our ranking process. If they decide to participate at multiple locations their efforts can only "raise the bar" and improve their ranked position. We will only post your best results or none at all. That will be your decision. This innovative method allows kickers, punters, and long snappers to maintain their "highest" scores throughout future participation. It also allows them to continually develop their skills, perform at the most optimum level, and at the same time produce the most current information available on their performance capabilities.
Our system is proven
Our system is proven. Every prospect discovered is personally charted and evaluated for college coaches without them ever having to travel or even leave their office! There is no other instructional program in football that comes close to matching our coverage or our success! Now you can become the newest member of our alumni team. Sign up today and let us guide your development, enhance your recognition and empower your recruiting opportunities!