Ray Guy "Punters Only" Scholarship & Pro Training Punting Camp / Hattiesburg, MS - July 22-23, 2019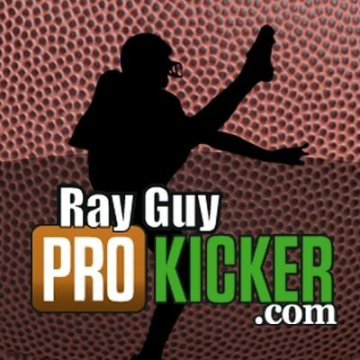 Jul 22nd - 23rd, 2019

Petal High School

1145 Mississippi 42

Hattiesburg / Petal, PUNTERS ONLY

,

MS
Develop skills with American football's best punting coaches!
Ray Guy "Punters Only" Scholarship & Pro Training Camp (Invite Only) provides advanced instruction for self-reliant athletes who are serious about punting, are goal-driven and have the inner drive to learn how to coach themselves. From the moment training begins – with a professional staff led by Ray Guy Prokicker.com Director Rick Sang — athletes will have the opportunity to learn how to start taking charge of their own development and stay ahead of the competition.
Ray Guy "Punters Only" Scholarship & Pro Training Camp enrollment is by "Invitation Only." This honor is determined through participation in Prokicker.com camps, private lessons, award recognition through state and local media, along with recommendations by national recruiters, high school coaches and through participation on the collegiate level.
LEARN MORE ABOUT THE RAY GUY "PUNTERS ONLY" SCHOLARSHIP & PRO TRAINING CAMP

Sold Out
Event Schedule
Petal Panthers Stadium
Petal, Mississippi

July 14, 2020
8:30am-2pm
$350 - One Day
Ray Guy "Punters Only" Scholarship Training
Camp
Advantages
(INVITATION ONLY)
Feature instructors include: Ray Guy, NFL punting great and New England Patriots All-Time Team member
Rich Camarillo
(5-Pro Bowls) along with
Nathan Chapman
, Director of Prokick Australia - the personal coach of the "Aussie" punters dominating college football – (5-straight
Ray Guy Award
winners).


Ray Guy Prokicker.com International Partner
Our system works. The success of our
alumni dominating NCAA and NFL
rosters and record books proves it.